ITALIANO | ENGLISH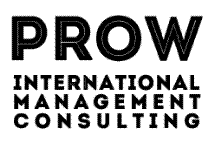 PROW TESTING CENTER IS NOW OPEN
Updated at 18:18 of May 12, 2020
We are happy to inform all the customer of our testing center services that the offices arenow open and we are delivering certification tests conforming to the regulations.

With referrence to the current state of emergency due to COVID19 , with reference to the Prime Minister Council degree (DPCM) of Aprill 26 and it's rules applicable between May 4 ant May 17 and witn reference to Lombardy Region Decree n. 539 of May 3 2020 with speciffic rules for our region, our company PROW SRL, VATID10234420155, in reference to the office in Milano, Via Giovanni Aurispa 7 informs our customers that:
the office located on the fourth floor of via Giovanni Aurispa 7 have been subject to an extraordinary sanification of working areas and work stations under the rules dictated by the Ministry Of Health, Circolare nr. 5443 dated February 22, 2020;
all the office activity are compliant with safety regulation as per the protocols prescribed for the containment of the spread of covid-19 in working environment ((Appendix 6 of the DPCM);
customers are allowed to access the premises only after a body temperature test performed by PROW SRL employess using a contactless thermo scanner. Body Temperature must be less than 37,5C to granta access;
access to reception and testing room will be limited to a single person;
user must wear gloves and a surgical mask or similar personal protective apparel. PROW SRL will not supply masks and gloves;
customer will be offered the use of a dedicated restroom separated from the one used by PROW SRL employees. Every time the toilette is used it is sanitized thus rendering the availability of the restroom limited for the time required and may not be immediately available;
each user will have access to a room separated from other customers. Testing workstations are sanitized after each use and are rotated so to guarantee customer with a proper time between usage of each workstations;
If any of the forementioned condition is not met, the candidate will be refused access and PROW SRL personell will open an indicent and notify PSI/VUE of the issue that will then be rescheduled for free. The candidati will have to contact PSI/VUE to reschedule the appointment at a later date.
If the registration website does not show any available seat for your exam, for any other reason you are not allowed to register or for any further question contact us calling 0236505304 or via email info@prow.it.